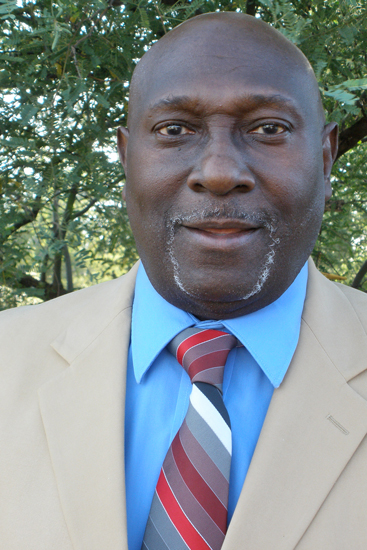 John Hester Jr – Goldsmith Real Estate
John considers himself a Tucson native after relocating from New Jersey in 1977. He found Tucson to have four surrounding tranquil mountain ranges along with the friendliest people. He also discovered that Tucson is a central southwest location that allows easy visits to neighboring State cities like San Diego and Las Vegas.
In 1986, John obtained his real estate license and assisted clients in achieving the home of their dreams. After a year in the real estate market, he took a job in the manufacturing industry working for Hughes Aircraft Company (presently known as Raytheon Missile Systems) where he set up various strategies to improve production methods and techniques to sustain contract goals. Entering the leadership program required certification in R6 Sigma, equipping John with analytical and statistical approaches to problem-solving. Retiring after 24 years of service, John's experience will provide clients with the utmost in real estate strategies and help them reach their real estate goals.
---
TESTIMONIAL

We wanted to let you know how much we enjoyed working with John. Not only was he personable, but very knowledgeable and professional as well. And at all times he manifested a sincere interest in his client's best interests. You have an excellent Realtor working for your company!

Barbara Baume, REALTOR®
Tierra Antigua Realty

---
---
TESTIMONIAL



Here are a few of the things you did that we found to be advantageous in getting this sale done so promptly:

• Your advice about prep for sale was excellent. New doors, white repainting, landscape clean up, fixing up and cleaning as much as possible all helped greatly.
• Your photos were very flattering. They made our small house seem bigger and more luxurious.
• You listened to us when we talked about what we thought a desirable neighbor might look like. Then you found that person who shares our philosophy of beautiful location over fancy house features.
• Communication– You stayed on top of this sale without lapse and kept us informed constantly by email or calls.
• You were objective, fair, and impartial in your representation of both us and the buyer. Your attention seemed to be focused on the happiness and satisfaction of all parties equally.
• Thank you for not encouraging us to be greedy and get into bidding wars with people. The whole feeling of this sale was very positive as a result. We were very impressed with your professionalism and we were happy with the entire process and your performance in it. It went faster than we ever expected. 

Thank you again,
Joel and Linda Howard
TESTIMONIAL

I write in appreciation of your professional representation of me in my first-ever home purchase, here in Tucson.

I first learned of the opportunity to purchase my new property as more of a fluke really and hadn't truly entered the market. I was rather tentative initially, given I hadn't dedicated the "shoe leather" required of a buyer. But once I was given a listing referral of the property by a trusted friend, I knew I was now in the market. Through my association with you, I would like to express how your involvement made for a seamless, thorough, and timely experience throughout the close on the property.

Particularly, I was impressed by your knowledge and providing me rapid follow-up with all the necessary documents and details, and in answering my many questions; on the rare occasion you could not immediately offer one, you were fast in your reply. Your patience and personable nature, as well, were instrumental in our relationship and on the whole, made for a very positive experience throughout the escrow period. For all of the above, I am grateful.

Thank you again and I'll look forward to our paths perhaps crossing in the future!

Sincerely,
Scott Shipman
---
TESTIMONIAL



You could not have been more professional and helpful guiding me through the purchase of my home. It was clear from the very start your number one priority was ensuring I was fully informed every step of the way and always acting in my best interest.





That was of the utmost importance in successfully negotiating various aspects of the purchase that include a significant and very important matter involved in the transaction.





Your experience, skill and knowledge enabled me to buy my home under terms and conditions favorable to me. I appreciate that very much and thank you for that.



Sincerely,
Steve Risley
---
Contact:
office: 520-219-3100
cell: 520-244-5992
Use the form below to email John directly: